Dhanalakshmi Koyyalagunta, M.D.
Professor, The University of Texas MD Anderson
Professor, Department of Leukemia
Gheath Al-Atrash, D.O. Ph.D
Associate Professor, Department of Hematopoietic Biology and Malignancy, Division of Cancer Medicine
Asistant Professor of Surgery at Weill Cornell Medical College
Dr. Helmi Khadra is an Asistant Professor of Surgery at Weill Cornell Medical College and an Endocrine & Oncology Surgeon at Houston Methodist Hospital. He completed his general surgery residency at Tulane University, followed by a fellowship in Endocrine and Oncology Surgery at Yale University. He has received numerous national awards for his research in thyroid cancer. Dr. Khadra has a special interest in robotic surgery and is one of the highest volume robotic adrenal surgeons in the country. Dr. Khadra has concentrated his practice on minimally invasive surgical options for endocrine diseases including newer non-surgical options like radiofrequency ablation of thyroid nodules. He is also an entrepreneur, having started a company that compiles and makes available educational videos for medical students, residents and fellows for free.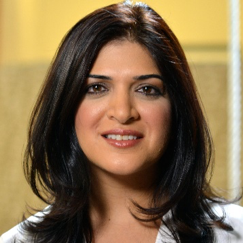 Assistant Professor, Baylor College of Medicine
Dr. Kavitha Pinnamaneni, M.D.
Assistant professor, The University of Texas M.D. Anderson
Associate Professor of Clinical Medicine in Oncology, Academic Institute Houston Methodist
Clinical Professor of Medicine (Retd), Baylor College of Medicine
Assistant Professor of Clinical Radiation Oncology, Academic Institute Houston Methodist
Preetesh Jain, MBBS, MD, DM, PhD
Dr Preetesh Jain is a full-time assistant professor in the Department of Lymphoma and Myeloma at the University of Texas MD Anderson Cancer Center (MDACC) in Houston. He was previously trained in with general medicine and medical oncology (Tata memorial hospital) in India and repeated all his clinical training in the US. Dr Jain has also completed a PhD in molecular medicine on chronic lymphocytic leukemia at Feinstein Institute for Medical Research, Manhasset, New York. He has undergone further training since 2012 at University of Texas Houston and at MD Anderson cancer center since 2012. He joined the department of lymphoma and myeloma in the year 2020. He is a clinical investigator and translational researcher focusing on mantle cell lymphoma. He is actively involved in developing next-generation clinical trials for mantle cell lymphoma patients with novel agents and CART cell therapy. Dr Jain's key research interests include pursuing extensive clinicopathologic projects involving novel biomarkers and understanding of the microenvironmental heterogeneity, cytokine/chemokine milieu in mantle cell lymphoma (MCL). He is working on patterns of resistance in MCL, clonal evolution and genomic studies in high-risk mantle cell lymphoma, including those with resistance to CART cells.Dr Jain has received multiple awards for his research in lymphoma and leukemia and has been an invited speaker at national and international conferences. He is an invited reviewer for articles in various journals and has published several research papers. He is a principal investigator on Phase III randomized MANGROVE study in MCL at MDACC, He has authored many articles in high-impact peer-reviewed journals such as the Blood, Blood advances, Lancet Oncology, Lancet Hematology, Clinical Cancer research, Journal of Clinical Oncology, American Journal of Hematology, and the British Journal of Hematology. His work has been cited several times by other investigators.
Transplant Hepatologist, Houston Methodist Hospital
Associate Professor of Clinical Medicine, Academic Institute
Dr. Sudha Kodali is a transplant hepatologist with special interest in liver cancer, and liver transplantation for patients with hepatocellular carcinoma,
Cholangiocarcinoma and other indications. Dr. Kodali focuses on a multidisciplinary approach, working closely with transplant surgeons,
oncologists, pathologists, radiologists, and psychiatrists. She is the medical director of the liver tumor program at the Sherrie and Alan Conover
Center for Liver Disease & Transplantation and conducts a weekly clinic for patients with hepatocellular carcinoma and cholangiocarcinoma.
Dr. Kodali is an active member of several committees, medical societies and associations, local, national and international. She is the medical
director of the GI module at the Texas A&M EnMed Program (Engineering and Medicine) and collaborates closely with colleagues at MD Anderson
Cancer Center in patient care and research. She is also the chairperson of the Diversity, Equity and Inclusion( DEI) committee at the Methodist Transplant Center.