Monalisa Chandra is a behavioral scientist by training, with a special focus on women and child health. Monalisa's research includes breast and cervical cancer, HPV vaccination, cancer survivorship, and maternal mental health. She is a postdoctoral fellow at the University of Texas MD Anderson Cancer Center. She has a PhD. in Behavioral Sciences from the University of Texas School of Public Health.
Vice-President: Ashma Khanani-Moosa
Ashma is a registered nurse working 28 plus years as a clinic administrator/triage nurse at La Porte Clinic, Houston. She is also a certified integrative health and wellness coach. Ashma is an executive Board member of The Rose (a nonprofit for breast health), health committee/board member of Clear Lake Islamic Center (Houston), volunteer and past chair of MD Anderson Survivorship Conference 2015. She also served on the Medical Mission to Rohinya refugees in Bangladesh under the Islamic Muslim American of North America (IMANA) in 2018.
Dipika is a VP of Accounting with Memorial Credit Union and received her BS from India. Dipika has 25 years of experience with financial institutions. Dipika's experience and strong leadership personality contributes to the continued success of IACAN. Dipika volunteers her time at community and social organizations in Houston. She has been an active volunteer of IACAN since its inception.
Raju Nandagiri has been active in the Houston community since moving here in 1975. She completed her bachelor's of science degree in Hyderabad, India and a specialized training program at The University of Texas M.D. Anderson Health Science Center in histotechnology. She spent her career working at M.D. Anderson Cancer Center primarily focused on breast cancer research alongside some of the most prestigious doctors in the country. This work initiated her passion for educating others and supporting those who have faced the challenges of a cancer diagnosis. After her retirement, she began volunteering for various community groups and has been an active member of Chinmaya Mission
Vibhuti is a biochemist. She has worked in cancer research publishing papers on liver perfusion. She is a past president of DAYA and an active community leader and volunteer.
Dr. Jagan Sastry is a professor in the Department of Thoracic Head and Neck Medical Oncology at The University of Texas M. D. Anderson Cancer Center, Houston, TX.  His group's research in the broad areas of viral oncology and
immunology focuses on understanding the biology, pathology, and genetics of two viral diseases impacting human health: HPV associated cancers and HIV-induced AIDS.  He has also been a member of The University of Texas Graduate School of Biomedical Sciences (UT GSBS) at Houston for over 25 years and mentored several post-graduate/post-doctoral trainees and junior faculty members in the areas of virology and immunology. He is enthusiastic about serving on the board to assist with educational events by connecting IACAN with reputed clinician-scientists to speak at the educational events organized by IACAN.  He, and his wife Mani Sastry, a well-known singer and performer, have been long time residents of Houston with active involvement in several community organizations and events in town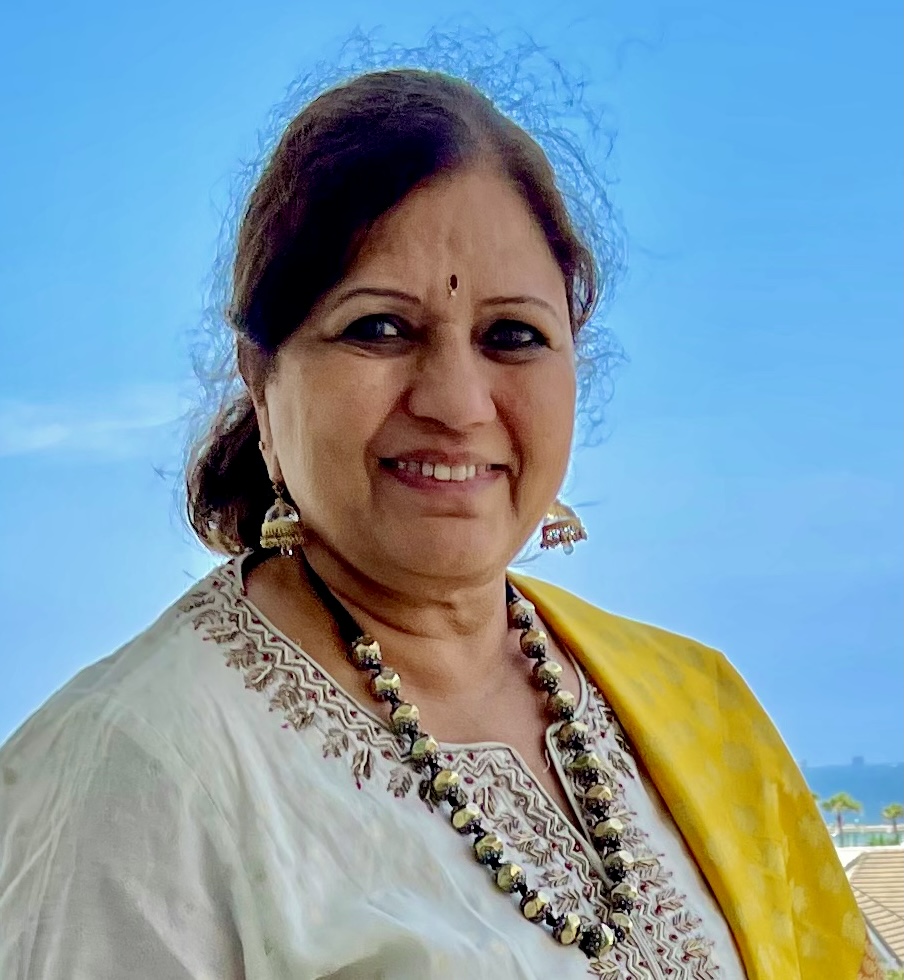 Born in Karnataka, India, Janaki immigrated to the United States in the mid-1970s and has called Houston home for over 40 years. She completed her Masters degree in Applied Mathematics at the New Jersey Institute of Technology and established a long career as a software engineer, working for a NASA subcontractor and a mutual fund company. Janaki retired in 2019 and enjoys spending her time with her family, cooking, and traveling.
Mital Brahmbhatt, MHA, LMSW
Mital Brahmbhatt has over 17 years of a variety of health care experiences. She has been able to effectively develop, promote and implement programs around population health and care coordination, and focused on adding value to the healthcare journey. She earned her Masters of Social Work at the University of Houston. Mital started her career as a pediatric oncology social worker at Texas Children's Hospital. Upon receiving her Masters in Healthcare Administration from Texas Woman's University, she then moved into meaningful positions where she was charged with overseeing the operations of intensive care units, then to building a brand new psychosocial division for the largest pediatric cancer center, building the STAR Kids Medicaid program for a health plan and helping to develop how care coordination from payer to the hospital to the community positively impacts the patient journey. Currently, Mital is the Director of Health Management for Memorial Hermann's Population Health Service Organization. Her teams focus on providing care coordination in the ambulatory space to approximately 500 thousand ACO attributed lives, building and developing innovative workflows related to complex case management, remote patient monitoring, pharmacy, and population health.  Mital is passionate about supporting patients and their families on their health journeys and continues to be an advocate for those in need.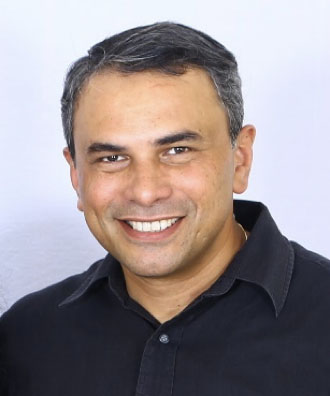 Ronald Abraham is a seasoned, technically savvy healthcare professional with over fifteen years of experience in molecular diagnostics at the world's premier cancer center. A Biochemist by training, Ronald acquired a graduate degree in healthcare administration from UHCL and is currently leading the operations of a pathology and biorepository facility for Leukemia at MD Anderson Cancer Center.  A lean champion and a past participant of the MD Anderson Cancer Center's Clinical Safety and Effectiveness team, he is enrolled in the Diversity, Equity and Inclusion (DEI) champion program at the institution. 
Sarvesh is a Project Engineer with Bechtel Oil, Gas and Chemicals, Inc., Houston. He graduated with a Bachelor's and Master's Degree in Chemical Engineering, and worked in New Delhi and London before moving to Houston in 1997. Sarvesh has been actively involved in organizing Marrow Drives in the South Asian community and works closely with the Gulf Coast Marrow Program, the local affiliate of the National Marrow Donor Program.
Shikha Khatri is a molecular biologist by training and currently teaches Biology at Lone Star College. Her passion is to apply her academic knowledge to improve physical and cognitive function through impactful nutritional and lifestyle changes. Her kitchen is often her lab, she the test subject, with the ultimate goal of sharing the successful outcomes with her sphere of influence. She completed her B.S and M.S degrees in Life Sciences from the Univesity of Mumbai, a Ph.D. in Cancer and Molecular Biology from the Univ. of Cincinnati, and her post-doctoral training at Baylor College of Medicine.
Shilpa Ghurye is the Industrial Relations and Intellectual Property Manager in the Dean's Office
at the University of Houston-Cullen College of Engineering. Her past roles include working at Rice
University, Kearney, McWilliams & Davis, PLLC, Harris County Attorney's Office serving as counsel
for Harris Health System, and Adler and Associates. Shilpa has a PhD in Immunology from the
University of Texas (UT) MD Anderson Cancer Center UT Health Graduate School of Biomedical
Sciences, and a Masters in Biochemistry and a Bachelors in Microbiology and Biochemistry from
the University of Bombay, India. She received her JD from South Texas College of Law. Shilpa is a
registered patent attorney with the United States Patent and Trademark Office and is also
licensed to practice in the State of Texas and the U.S. District & Bankruptcy Courts – Southern
District of Texas. She most enjoys spending time with her family, especially the four-legged
members, as well as her friends. She also loves performing in the Houston Maharashtra Mandal's
cultural programs with her youngest daughter. She spends her vacations in Lubbock, Texas where
her eldest daughter is currently in medical school.
Sushant is a board-certified healthcare professional with over 16 years of robust healthcare management and leadership experience. Born and raised in New Delhi, India, he moved to the U.S. at an early age and enlisted in the United States Army. Currently, he serves as a Department Administrator at the University of Texas M.D. Anderson Cancer Center. He also serves in the United States Army Reserves as an Operations Officer. He received a Bachelor of Science degree in Restaurant, Hotel, and Institutional Management from Texas Tech University and a Master of Healthcare
Administrationfrom Texas State University. He is passionate about serving others and is enthusiastic to serve on the board by utilizing his expertise and network to help the community.