Arlene Thomas LMSW, CPHRM
Arlene Thomas is currently an Associate Risk Manager at the University of Texas MD Anderson Cancer Center.  After completing her undergraduate degrees in Social Work and Government at the University of Texas at Austin, Arlene pursued her graduate training in Social Work at Texas State University, San Marcos, Texas.  She started working at MD Anderson in 2004 as a Licensed Master of Social Work providing counseling and resources in areas including outpatient hematology and various inpatient units.  In 2010, she transitioned to Risk Management where she primarily works on claims, pre-litigation settlements, and clinical/patient safety issues.  She is also active in the Mar Thoma Church, previously serving as a Council Member for the Diocese of North America and Europe and representing the church in the National Council of Churches and World Council of Churches. She has also led mission trips to Mexico conducting Vacation Bible School at the Mar Thoma mission. She has served as a board member of IACAN since September 2014.
Gayathri Kongovi is a founding member and the first president of IACAN. She came up with the idea of starting IACAN while working at M.D. Anderson Cancer Center.  From its inception to the present she is actively involved in the organization
Gaytri Kapoor was trained as an engineer in India. However, she chose a career in nonprofit to serve people. For the past 13 years, she has served as a Community Engagement Representative and a Donor Contact Representative for Be the Match, National Marrow Donor Program. Gaytri is the program champion for IACAN's Marrow program and also serves on the Advisory Board of IACAN.
Kanchan is the Chief operating Officer if JAYKAY Wealth Advisors Inc. In her past roles, she worked for the Drama Department at the University of Houston. At the University of Houston, she instructed and supervised students and staff in the design and production of costumes for the department's plays. She also designed and produced costumes for some of the leading theaters in Houston such as the Alley Theatre and Stages Theatre. She continues to retain her passion for the Fine Arts, and she volunteers her time at many community and social organizations.
Kanchan was the President of the Indian American Cancer Network (IACAN) and currently serves on their Advisory Board. She is invited frequently by many social organizations and non- profits to provide expertise and input in their many social projects. To raise money and awareness regarding cancer, she participates in many half and full marathons including the Chevron Houston Full Marathon, USA Fit Sugar Land Marathon and TCS New York City Marathon. Running and hiking is her passion.
Kumari Susarla, BS, MT(ASCP)
Kumari is a Medical Technologist by profession. She graduated from the University of Texas Health Science Center in Houston. She worked in clinical laboratories both at UTMB and at M.D.Anderson Cancer Center. After her retirement, Kumari started volunteering with Indian American Cancer Network. She became a board member and later served as President. Kumari represented IACAN in the Patient-Centered Outcome Research Institute(PCORI) project, conducted by the University of Texas M.D.Anderson Caner Center. Kumari has been a resident of Houston for more than 40 years. She enjoys spending time with her family. Gardening and classical music are her favorite hobbies.
Kumari Susarla is an ASCP board registered Medical Technologist and received her BS from University of Texas Health Science Center. She supervised Routine and Special Chemistry sections at UTMB Galveston. She has also worked in Laboratory Information Systems at M.D. Anderson Cancer Center and taught Medical Technology students. She enjoys her retired life by volunteering with Galveston County Master Gardeners and IACAN.
Michelle Samadany has 25 years of experience in the healthcare industry, including five years as a registered nurse and nine years as a medical malpractice defense attorney. An expert in evaluating and negotiating complex professional liability claims, Ms. Samadany has resolved numerous claims for long-term care facilities, hospitals, and physicians at mediation and during trials. Ms. Samadany is also experienced in structuring healthcare professional liability insurance and risk management programs, as well as providing strategic analysis of historical claims data.  Ms. Samadany earned her Bachelor of Science in Nursing from The University of Texas Health Science Center at Houston and a Juris Doctor degree from Thurgood Marshall School of Law. Ms. Samadany is also a frequent speaker at various healthcare associations and forums.
Mitali Paul, MHA, MBA, FACHE
Born in Germany and raised in India, Mitali Paul has over two decades of experience in the healthcare industry. Mitali graduated from the University of Houston, ClearLake with a master's in healthcare and business administration and has a master's in hospital administration from the Tata Institute of Social Sciences in Mumbai, India. Currently, she is an Administrator with Department of Surgery at Houston Methodist. Mitali is also an Adjunct Faculty at Texas Woman's University for the Graduate Healthcare Administration program and Instructor for the Physician Leadership & Management Certificate program for University of Houston Clearlake.  In prior roles, Mitali served as the CEO of Select Specialty Hospital and held leadership positions with Harris Health System, and The University of Texas MD Anderson Cancer Center.
A Fellow of the American College of Healthcare Executives since 2011, Mitali has chaired several chapter committees and currently serves as the Secretary & Assistant Treasurer for the American College of Healthcare Executives, South East Texas Chapter. Mitali was honored with an "Early Achievement Award" in October 2012 by the Alumni Association of the University of Houston, Clearlake and a "Service Award" in October 2013 by the American College of Healthcare Executives. She was listed among the "Top Ranked US Executives in 2014" by the National Council of American Executives.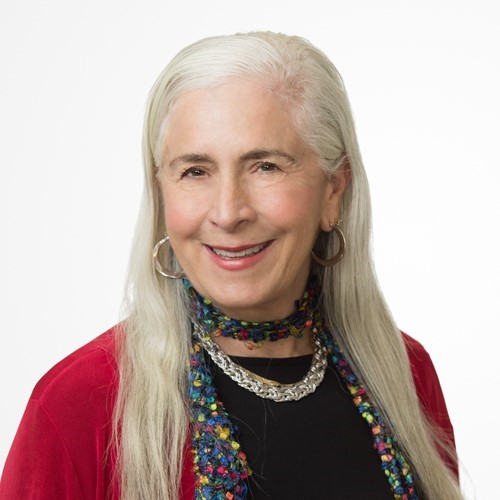 Sheryl Dacso, Dr.PH, J.D.
Dr. Sheryl Dacso, a Board-Certified health care lawyer, has represented health care organizations, hospitals and physicians for almost 40 years. Her practice includes health care compliance, regulations and transactions, including cutting-edge health care, business transactions such as digital health and telemedicine.  Dr. Dacso received her Masters (1974) and Doctor of Public Health (1979) from the University of Texas, Houston Health Science Center. She received a J.D. from South Texas College of Law in 1979. Dr. Dacso is a partner at Seyfarth Shaw, LLP. Her practice includes the representation of nonprofit organizations such as Federally Qualified Health Centers, Nonprofit Health Corporations, medical education foundations and research organizations.  She advises on joint ventures involving exempt and nonexempt organizations and addresses issues associated with governance and regulatory compliance.  Dr. Dacso has authored several books in managed care and is a regular contributor to industry publications involving E-health, privacy and security Law.  She is a frequent speaker on many health care topics and recently has become involved with the development of Medical-Legal Partnerships, a program that embeds attorneys into low-income health clinics to help address health-harming legal issues.
V.K. Dorai, PH.D., M.S., M.B.A., B.E.
V.K. Dorai, PhD, MS, MBA, BE, is a former President and former Treasurer of IACAN with over 30 years of healthcare experience in the areas of qualitative and quantitative statistical analysis, quality of life measurement, health disparities research, and grant development. He has over 17 years of experience in leading non-profit student/social/cultural/religious and community health organizations, holding various positions such as, Executive Director-Treasurer of Sri Meenakshi Temple, Secretary of South Asian Public Health Association to name a few. As a cancer survivor, he is committed to the promotion and education of cancer awareness and literacy, promotion and education of bone marrow donor registration and donation, especially in the South Asian community in the Greater Houston area.